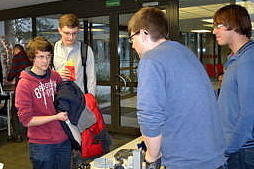 Register now:
Our annual pupil info afternoon takes place on Friday, January 26th 2018.
Interested pupils from 10th to 12th grade can find out about our courses on the basis of lectures, experiments and discussions with students, professors and study advisers.
If you would like to attend, please register at the Study Service Center!
We are looking forward to an interesting afternoon!