MSE Professor among highly cited in his research area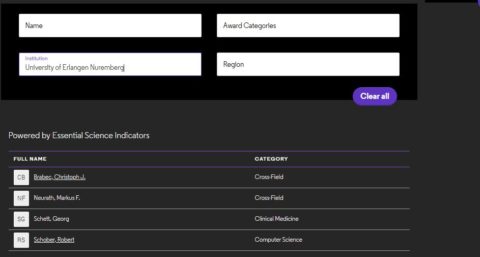 For the ninth time in a row, Prof. Dr. Christoph Brabec has made it onto the list of the world's most cited scientists. Clarivate's list represents the top 1% of the most influential scientists in their respective fields based on analysis of the most cited publications over the last 10 years.
Prof. Brabec is represented in the "cross-field" category, which means that his influence extends beyond the field of materials science.
It is also interesting to note that Germany ranks first among EU countries in terms of the number of researchers cited most frequently.
The full list of highly cited researchers can be viewed on the clarivate website.