WW7 Phd student wins Ceramics 22 poster award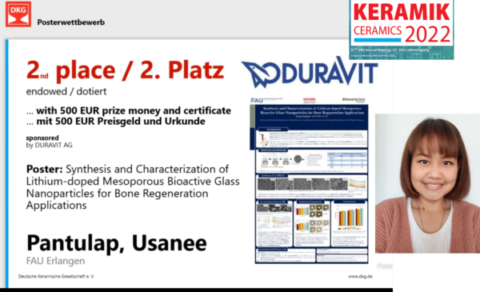 Usanee Pantulap, PhD student at the Institute of Biomaterials (supervisor: Prof. Aldo R. Boccaccini) won the second prize of the best poster/video competition at the Annual Meeting of the German Ceramic Society (DKG) Ceramics 2022, which was held online on 7-9 March 2022.
Usanee presented a poster and a video discussing the results of her doctoral project in the field of Li doped mesoporous bioactive glass nanoparticles for bone tissue engineering.
Many congratulations !