Florencia Diaz wins Best oral presentation award at 2nd AUGM-BAYLAT PhD Student Symposium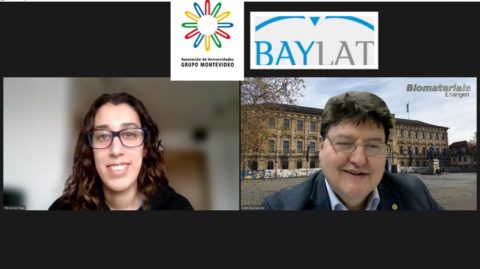 The 2nd AUGM (Asociacion de Universidades Grupo Montevideo) – BAYLAT (Bavaria-Latin America University Center) PhD Student Symposium on "Materials for Energy, Environment and Health took place (online) on 28th November 2022.
Florencia Diaz won the best oral presentation award. She is a PhD student in the Institute of Biomaterials (WW7) carrying out her project under supervision of Prof. Aldo R. Boccaccini and co-supervision of Prof. Nicholas Forsyth (University of Keele, UK), in the framework of the EU ITN network P4FiT "PERSPECTIVES FOR FUTURE INNOVATION IN TENDON REPAIR".
Well done Florencia !