Digital WW summer celebration 2021
This year's WW Summer Festival will take place on July 8 2021 at 3 p.m., depending on the circumstances in digital form – but not only in this regard in a new outfit.
As usual, we will be awarding our study prizes during this summer festival, sponsored by Brose and Semikron.
However, instead of the celebratory lecture there will be a SCIENCE SLAM this year, in which representatives from all nine chairs of the department take part.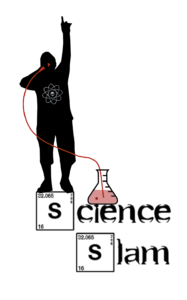 The slamming representatives of the institutes are:
| | |
| --- | --- |
| WW1 | Andreas Kirchmeyer |
| WW2 | Zerong Yang |
| WW3 | Eduardo Montoya González |
| WW4 | Mark Bruns |
| WW5 | Robin Halamicek |
| WW6 | Julian Haffner-Schirmer und Vanessa Arango |
| WW7 | Dr. Liliana Liverani |
| WW8 | Prof. Michael Zaiser |
| WW9 | Dr. Minjian Wu |
The subject of the contribution is up to the individual slammer, but it should come from the department of the respective chair. The type of presentation is also up to everyone.
At the end of the slam, the audience can choose the best of the nine entries.
We are very much looking for to a wonderful and entertaining summer celebration 2021!
More information shortly.