Info Afternoon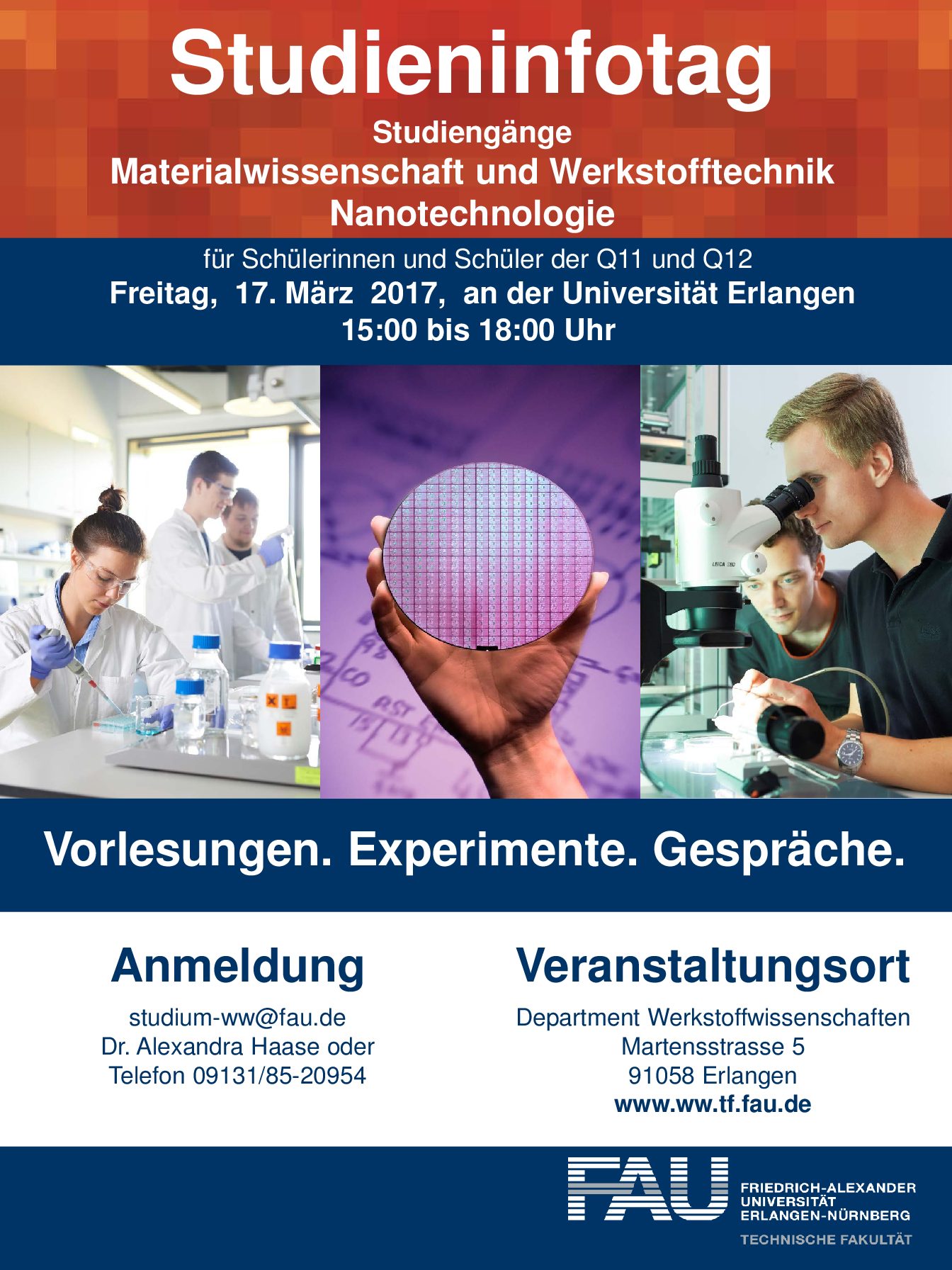 Interdisciplinary Studying Between Science and Technology:
Materials are indispensable to daily life and the basis for many ground-breaking inventions. We provide information about the study programmes "Materials Science" and "Nanotechnology" and insights into up-to-date research topics by means of lectures, demonstrations, posters, and experiments. Professors, students, and staff will gladly answer questions.
Programme:
Head of the Student Service Centre, Dr. Alexandra Haase, informs about "Studying, job profice, and career opportunities"
Lecture "From Art to Piston: Development of new high-performance piston alloys"
Lecture "Diamonds as high-performance materials"
Insights into the chairs' research focusses by means of experiments, posters, and videos
The students can get in touch with the lecturers, students and study advisors and ask questions
Refreshments are provided
Interested?
Email us or call on 09131/85-20954.